Yuri Plyam's testimony was designed, I presume, to keep me out of the trouble he created by not paying attention to his part of the business. Yuri's responsibility was trading the systems we agreed to, handling operations, compliance, audits, etc. Yuri was a lawyer by training. My responsibility was marketing the fund and doing the trading research to develop the systems we traded. We planned on adding new systems as we added funds. At the start of trading we only had enough money to trade a single system without exceeding our desired low risk levels.
After I spent a few months talking with investors and funds of funds it became clear that no one wanted to invest in a fund that had been operating for less than three years or one that was not at a significant profit. I was told that we were an exception and could likely raise money before three years because of my background as a Turtle but that we would have a hard time until we could show that we would profit when the market did trend. However, since we started at a time when the markets were not trending we had small losses for most of our first several months. Our results tracked very favorably against anyone using trend-following methods until the effects of the employee's faked performance started to hit. The employee was the one responsible for doing our monthly performance reports to investors.
I told Yuri it did not make sense to market until trends returned. Ironically, this happened only a couple of months after the fund was closed. I believe we would have been one of the top performers that year had we been able to continue trading the fund based on the performance of the system itself on the markets we traded for the period after our fund was closed.
The employee actually forged checks. He had no authority to sign on the account the funds were stolen from. Yuri, I presume, did not watch this closely because he saw no danger of embezzlement from someone who had no access to funds and who could not write checks. The employee reduced our returns by the amount he had been stealing. This made our results diverge from the results I was tracking on the my end using the Trading Blox software. Our actual trading results were much better than the results that the employee was showing on our monthly reports to investors.
At one point I stopped receiving the reports. My emails to his employee went unanswered, as did my emails to Yuri and a couple of phone calls to Yuri. This happened at about the same time as the audit.
I was never contacted by the NFA or the CFTC and I was completely unaware of problems until after the NFA audit. Yuri sent me a couple of emails to an account I was not checking but he never even once called me on the phone until after the audit and the fund had been closed. I had the same number the entire two years or so that we did business so I know he had my phone number. I had no idea that the CFTC was taking action against Yuri. I am surprised that I was not contacted by the CFTC. I presume that they felt I was not responsible since Yuri's company had that responsibility and I did not have any role in that company.
I believe that Yuri is an honest person but one who is obviously not careful enough to be running operations for a fund without a more professional operating manager or COO. I had advised him of this on more than one occasion, the last one being about seven or eight months before the embezzlement started. I certainly made some mistakes here but definitely did not mislead investors about my involvement in the fund. Yuri traded the systems I programmed into the Trading Blox software using that software. I installed it on the computers in his office myself. I had to fly to Los Angeles once to train new people on the systems when the primary trader left Yuri's employment.
Curtis Faith
December 2007
Trend Following Products
Review trend following systems and training: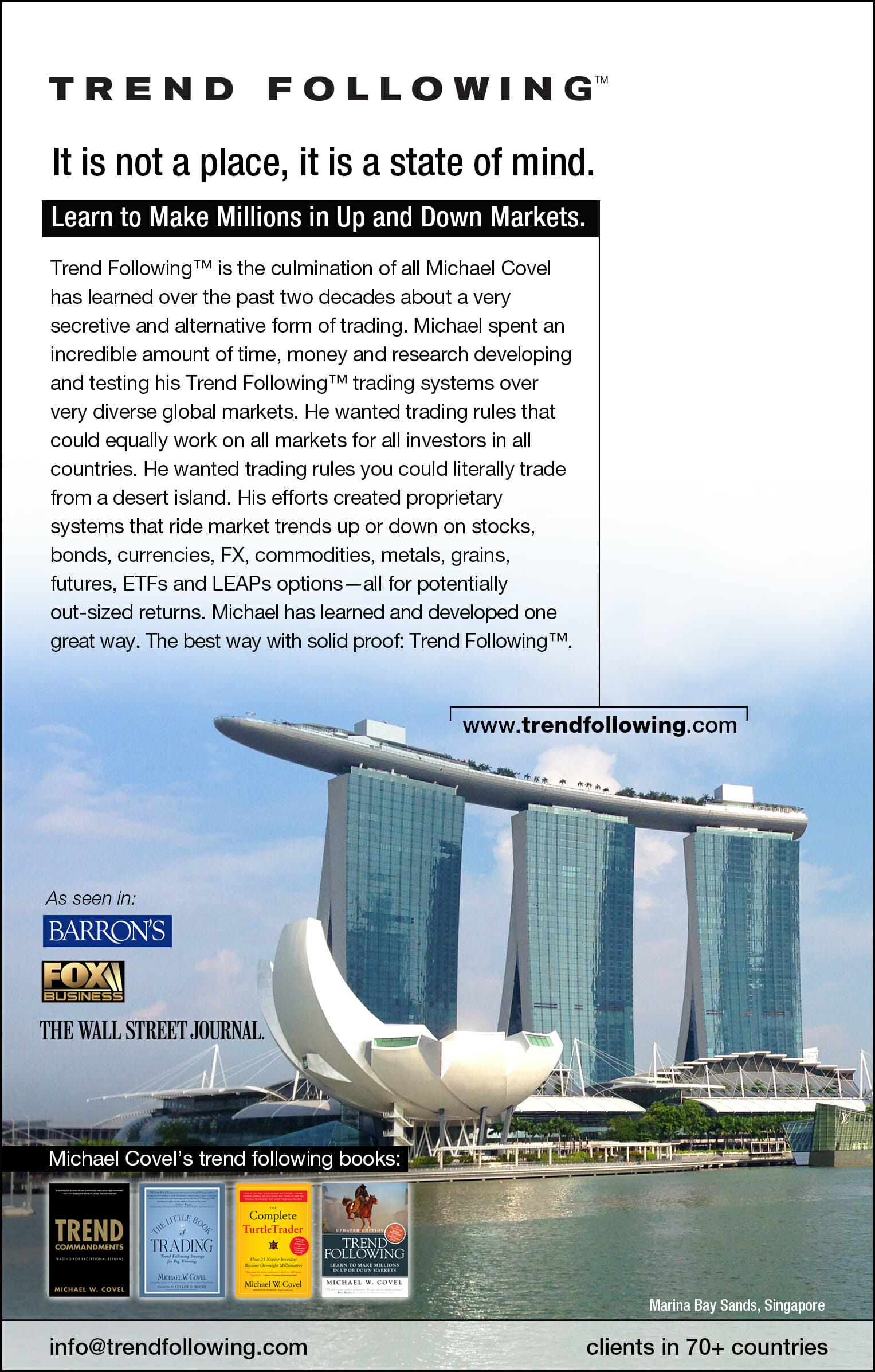 More info here.