Does Trend Following Work on Stocks? This paper is being released exclusively first on the TurtleTrader collection of sites.
A word from Bruce Terry, President of Weston Capital Investment Services:
In theory there is no difference…The biggest problem for CTAs is that they did too good of a job. They were so successful that there was no need to look to expand into equities. But now with capacity concerns, certain strategies struggling and the breaking down of the barrier with the introduction of [equity futures]…Originally in the 1950s, technical models came out of studying stocks. [CTAs] applied these to futures. In the late 1970s and early 1980s, stocks were quiet and futures markets took off. That is how the CTA market started…It has come full circle. People are beginning to apply these models to stocks once again.
Main LEAPS® and Single Stock Futures FAQ
Many traders only trade stocks. If you are a stock trader, and have no desire to trade futures or currencies, it is not a problem. Many of our clients trend follow on stocks alone — nothing else. A full description of LEAPS and Single Stock Futures as a trend follower, along with frequently asked questions, can be found here.
Read what two great traders say about stock trend following:
Trend Following Products
Review trend following systems and training: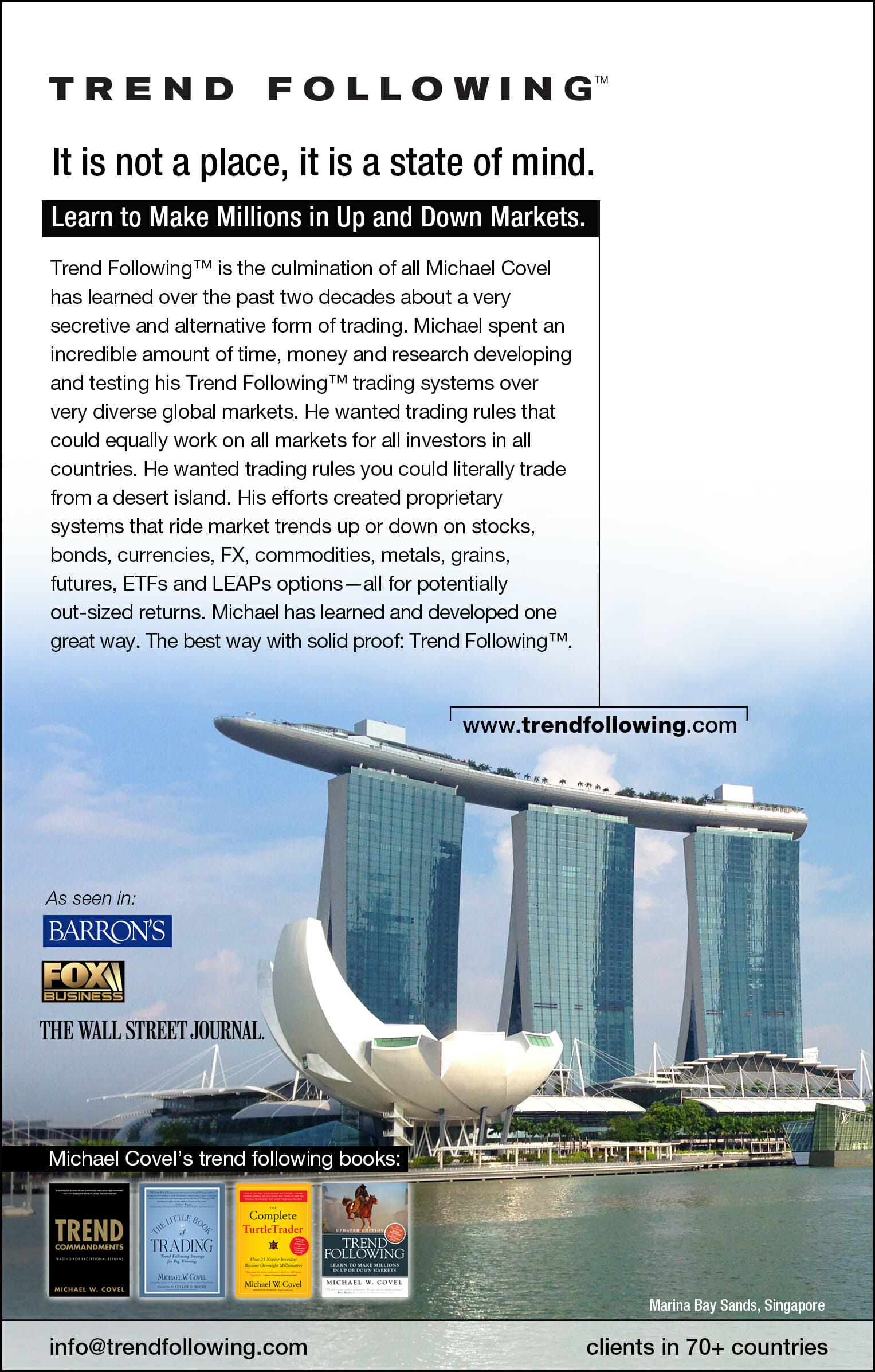 More info here.