We have been online since 1996. Our reputation is solid. We guarantee that by subscribing to our email list your email will never be sold or traded. Additionally, you can subscribe or unsubscribe as often as you like. We understand privacy is key in the online world and we use every safe guard to protect both clients and web visitors.
Trend Following Products
Review trend following systems and training: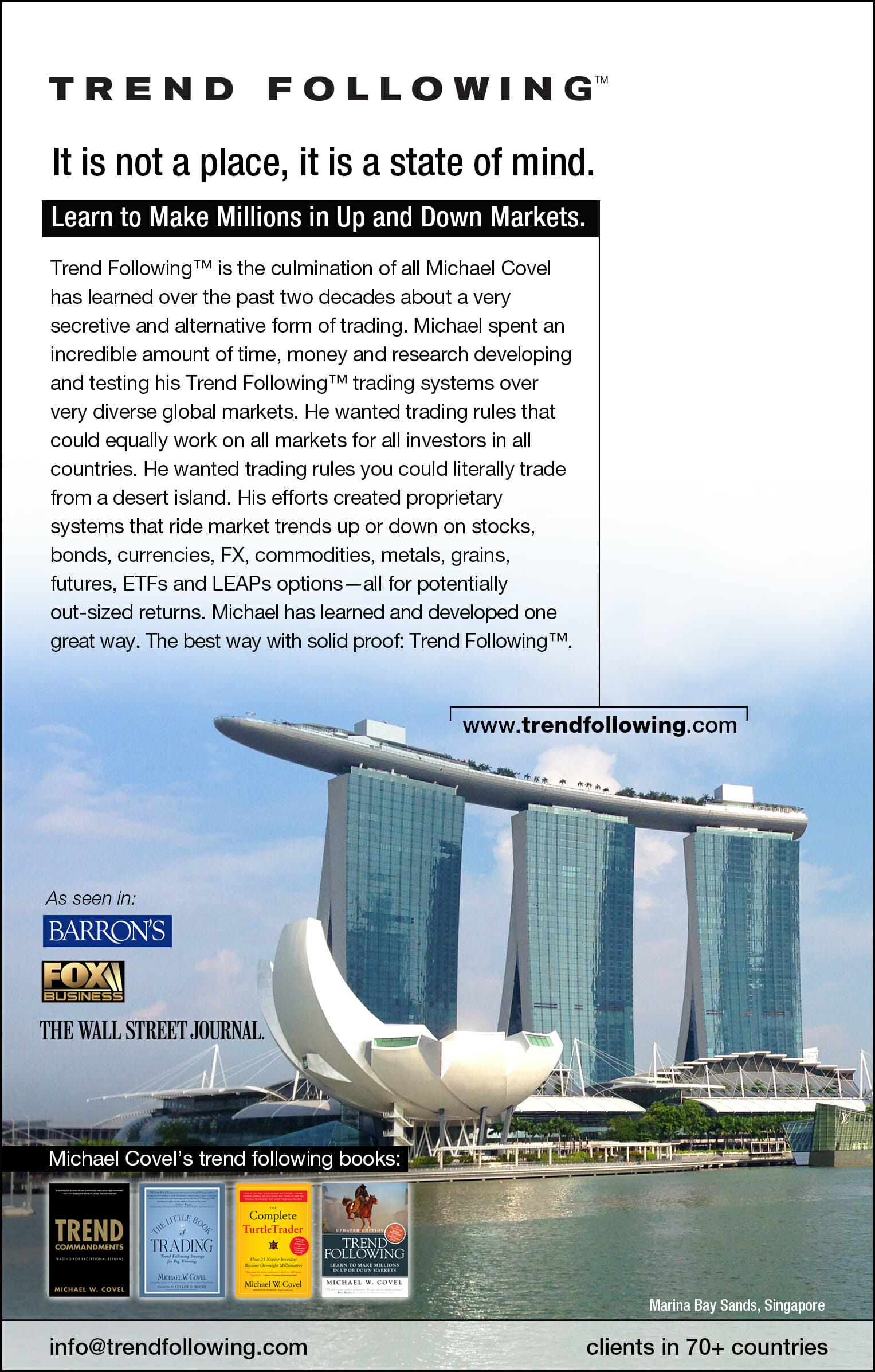 More info here.