"We're not really interested in people who are experts at the French stock markets or German bond markets. It doesn't take a huge monster infrastructure – not Harvard MBAs and people from Goldman Sachs."
Jerry Parker of Chesapeake Capital
Jonathan Craven must be glad his former boss views the world as he does in the above quote. Craven, a second generation turtle, is not of Harvard pedigree, but rather he attended Old Dominion University in Norfolk, VA. ODU is not what most would consider the fast track to Wall Street success, but it has not stopped Craven from kicking butt. He is another in a long line of trained trend followers.
Now in his 30's Craven spent 7 years as an associated person with Chesapeake Capital under Jerry Parker's tutelage. After launching his small one-man firm in 1998 and struggling for two years with meager returns, he finally hit his stride with trend following.
His firm GIC, LLC has produced the following results:
2003: +16.0% (first 2 months)
2002: +25.62%
2001: +24.9%
2000: +13.6%
1999: -11.0%
1998: -5.0%
On quick glance it is easy to see that for clients Craven has elected to not shoot for Bill Dunn type returns (Dunn is now up +50% for the first 8 months of 2002), but Craven's returns easily outpace buy and holding the Nasdaq over the same period.
So what makes Craven special? He essentially started from scratch and works solo. His firm launched with $50,000 out of the gate. Now with $16 million under management he proves hard work and determination are still the keys to turtle-style success. He proves the one-man only potential of trading like a turtle on a small budget. If Jonathan Craven can do it, he must be an inspiration to all seeking success as a money manager or just trading their own account from home or work.
Trend Following Products
Review trend following systems and training: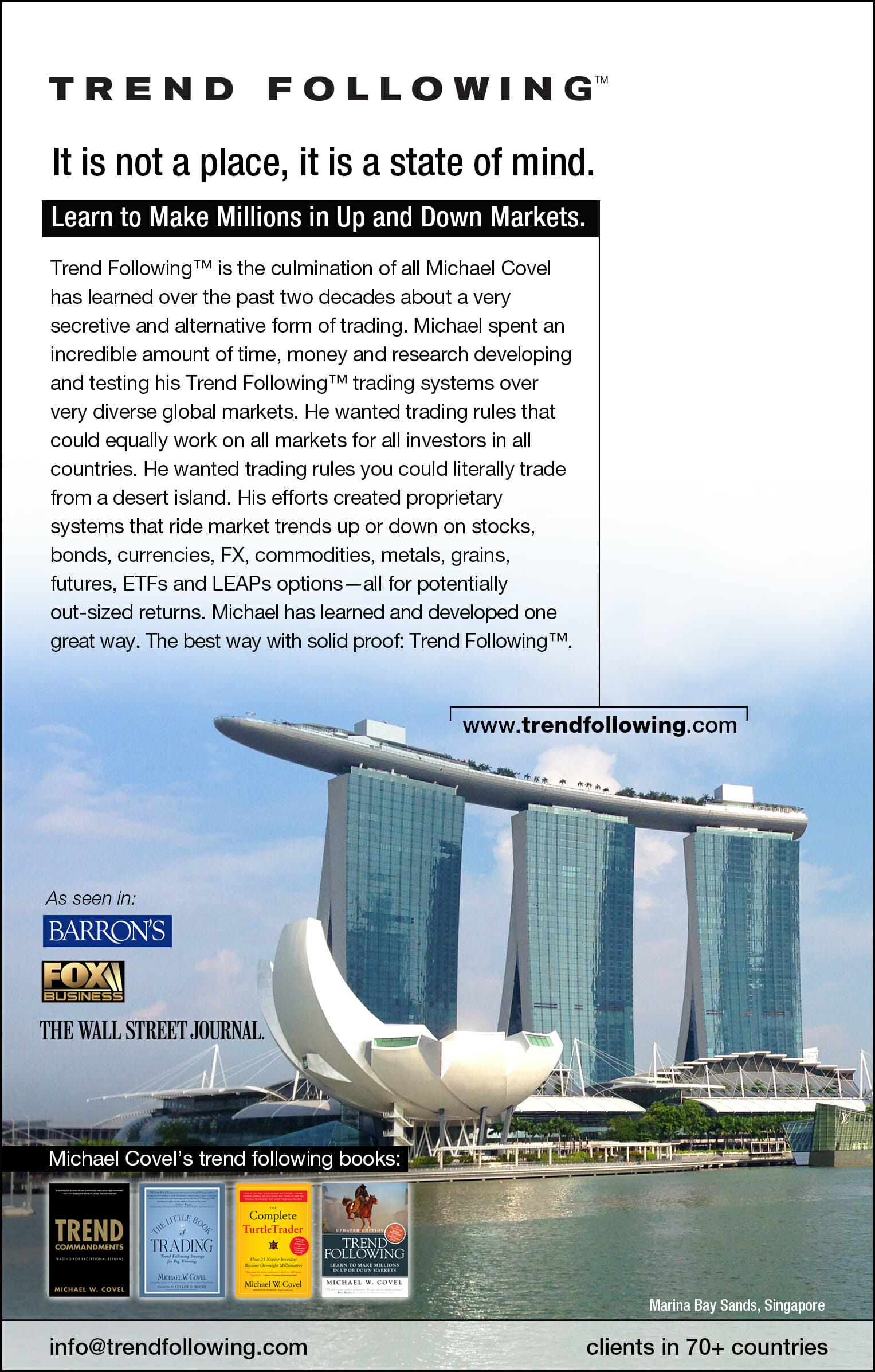 More info here.