Trend following is a brutal understanding of reality. It shoots for the big returns. If you want the chance for big money, in bull and bear markets, trend following is where you want to be. But this isn't clipping coupons. No risk, no return. This page is proof that huge returns can be made trading as a trend follower.
Trend Following Products
Review trend following systems and training: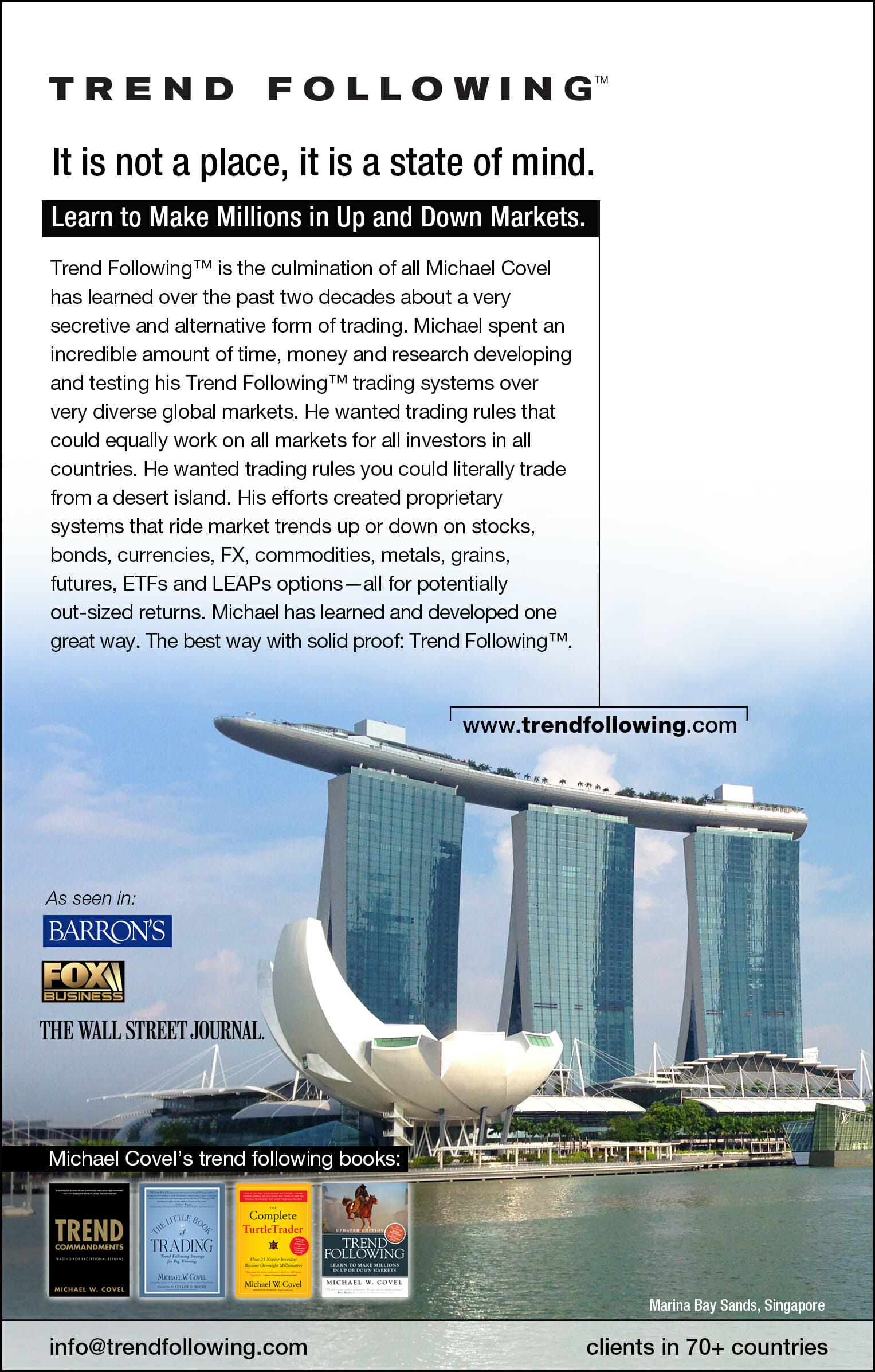 More info here.