Trading psychology is often a buzz phrase meaning different things to different people. And there are always multiple layers involved in understanding the mental side of any life success.
Here is a excerpt of Jim Fannin on FoxNews.com. He speaks directly about being in "the zone":
The Zone is the exact moment you perform with complete detachment from the possibility of failure. This present tense performance style sets aflame the physical faculties of your body. Your mind and body are fully alert and hungry for action. In this high-octane state of mind and body synergy, you are so well focused on attaining your goal that only when you step out of it do you realize that it felt like a vacuum. When in the Zone you perform with no feelings or sentiments of the past or future because you perform solely in the Now. Without a thought you concern yourself only with the task at hand. Nothing stands between you and your goal when you reach the Zone. The value of the Zone is priceless. The rewards myriad. The biggest cost in goal attainment is your investment of time.
Understanding "the zone" is one part of the trading psychology puzzle. To expand on Jim's thoughts, consider the following PDF:
Download Zone Article (PDF).
Trend Following Products
Review trend following systems and training: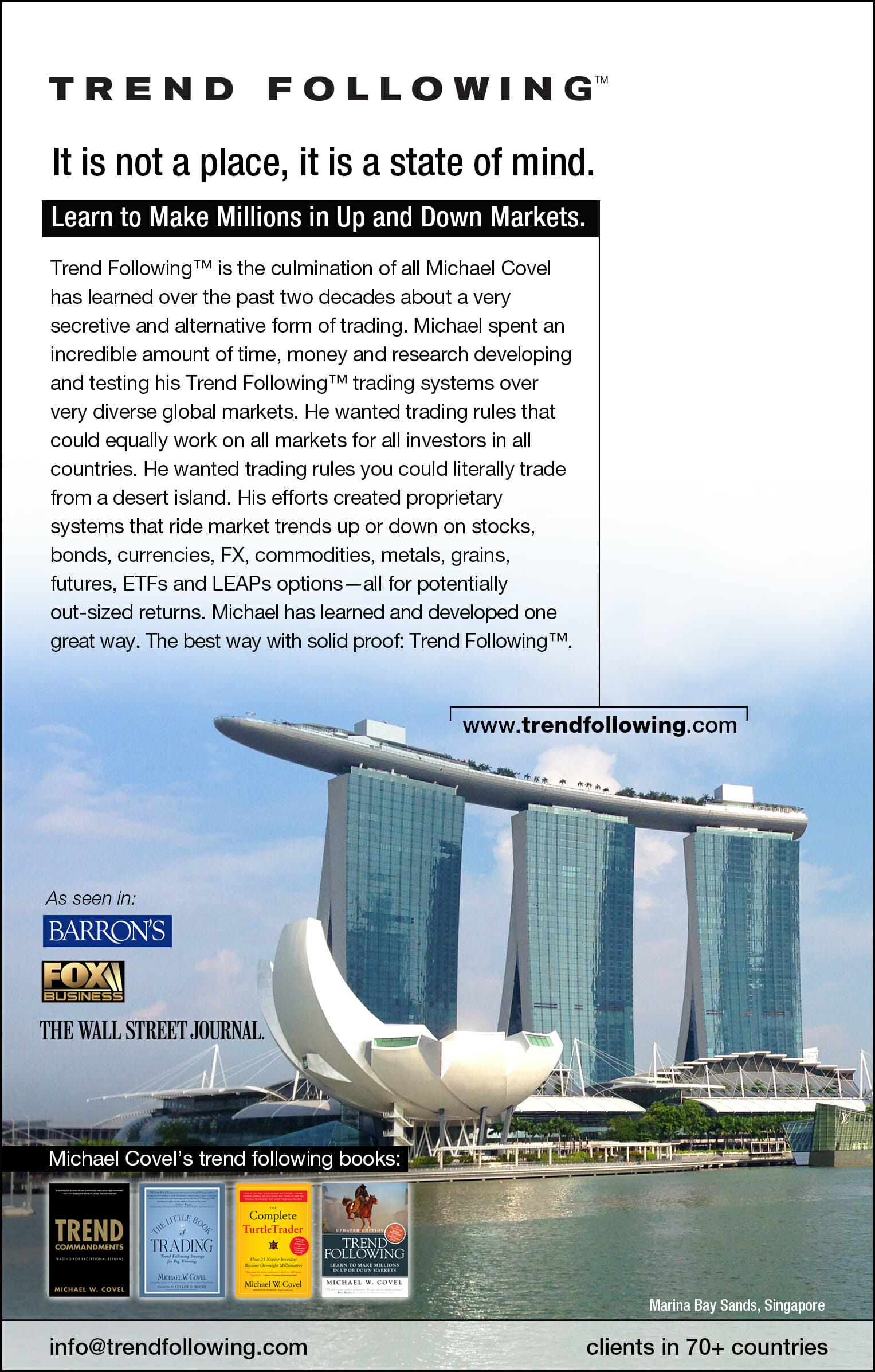 More info here.