Alan Abelson in his Barrons' column, "Up and Down Wall Street", wrote:
Taser International, surely no stranger to the readers of Barron's. The stock of the producer of stun guns enjoyed another wild run, propelled by the disclosure that the U.K. has approved the use of Tasers in Britain for "authorized firearms officers." That was enough to add $225 million to the company's market value in one wondrous session. Of course, Taser already was being valued by the market at over $1 billion, or 100 times trailing 12-month earnings, 25 times sales and 22 times book. Just to give you a better feel for those ratios, revenue over the past year has totaled $46 million, net income $12 million and per-share net 40 cents. Last time anyone counted, there were 29 million shares outstanding, 19 million in the float and — get this — 15 million shares had been sold short. As it happens, the potential market for Tasers in Britain, where not every cop carries a gun, is maybe 6,000. Assuming the stun guns fetch $600 apiece, the optimum potential demand adds up to less then $4 million. Since the company makes barely a penny a share on every million dollars of sales (first-quarter earnings were 12 cents a share on $13 million in sales; in the second quarter, it earned 14 cents a share on $16 million in sales), at most, that $4 million to be garnered from the British translates into four cents a share. So why did the stock shoot up nearly a quarter of a billion bucks worth on the announcement?.
TurtleTrader® comment: Asking 'why' doesn't help you. There can be any number of reasons a stock rises in the face of bad fundamentals. Abelson, perhaps, rightfully points out the absurdity of a stock like Taser going straight up, but great trading is about making money not being 'right'. If the trend is up, you should be long or a net buyer. Of course you need to have an exit strategy before you ever get into a stock like Taser. However, if the trend is going to the moon still, you should be along for the ride not sitting by predicting doom and gloom (predicting anything is pointless). The doom and gloom will most likely happen, and Abelson will be right — eventually. Unfortunately, his comments in the here and right now don't help you to know when to buy, when to sell or how much to buy or sell.
Trend Following Products
Review trend following systems and training: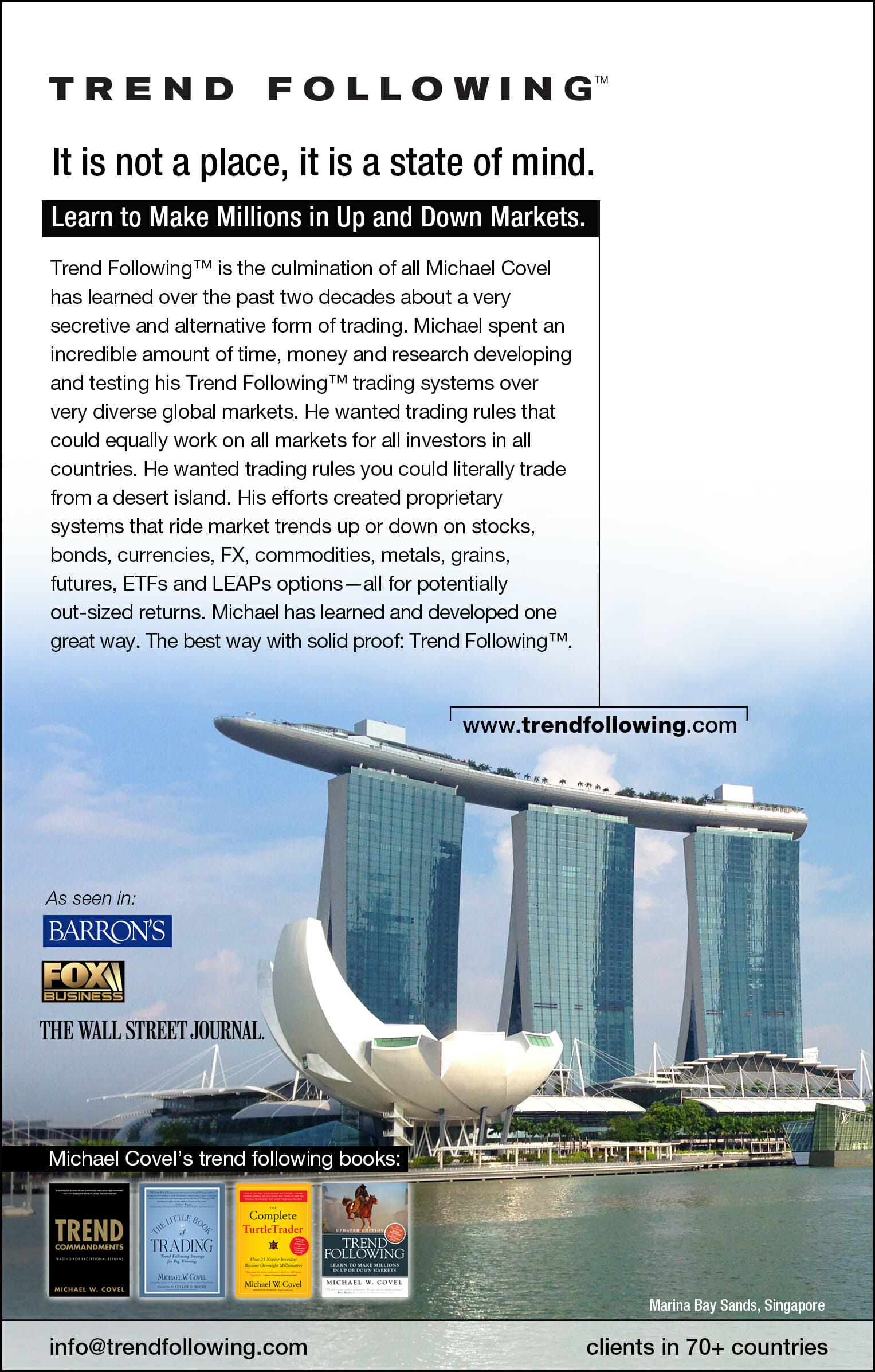 More info here.