The following recent article from the New York Times outlines the folly of stock picking and stock "analysis":
Take Tim Nguyen, 22, who joined Merrill Lynch last month as a junior analyst with a research team in San Francisco that covers mortgage and credit card stocks. It was one of the few equity research openings at the firm. Merrill no longer has a summer training program for its college research recruits, steepening the learning curve for hires like Mr. Nguyen. Still, Mr. Ngyuen, who graduated in May with an A- average from the undergraduate business program at the University of California, Berkeley, said he turned down multiple offers from hedge funds, consulting firms and other Wall Street divisions in favor of the Merrill Lynch opportunity. "My family doesn't invest at all," he said.

"But I enjoy tracking stocks and making buy and sell recommendations." Mr. Nguyen's resume notes that he managed two stock portfolios for his college investment club, "providing returns competitive with the Standard & Poor's 500 index for the same period," and that he led his team to a second-place showing at the National Equities Cup, an online stock-picking tournament.

Mr. Nguyen also said that he wrote a 25-page term paper his final semester, complete with discounted cash flows and probability-weighted growth estimates, which argued that Google shares were undervalued at $220 (they now trade at $293.50). "It was something I put a lot of work into so I could be able to mention it in my interviews," he said. "I'd say it was a positive return on my time investment.
Read Article.
Why would anyone hire this guy to manage money? He boldly proclaims that he is able to keep pace with the S&P Index.
ANYONE can match the index by simply buying it! To buy and hold the index requires no brain power.
You say, "he is only 22, give him time." Nonsense. There are plenty of fundamental guys twice his age littered across Wall Street pumping the same drivel.
Trend Following Products
Review trend following systems and training: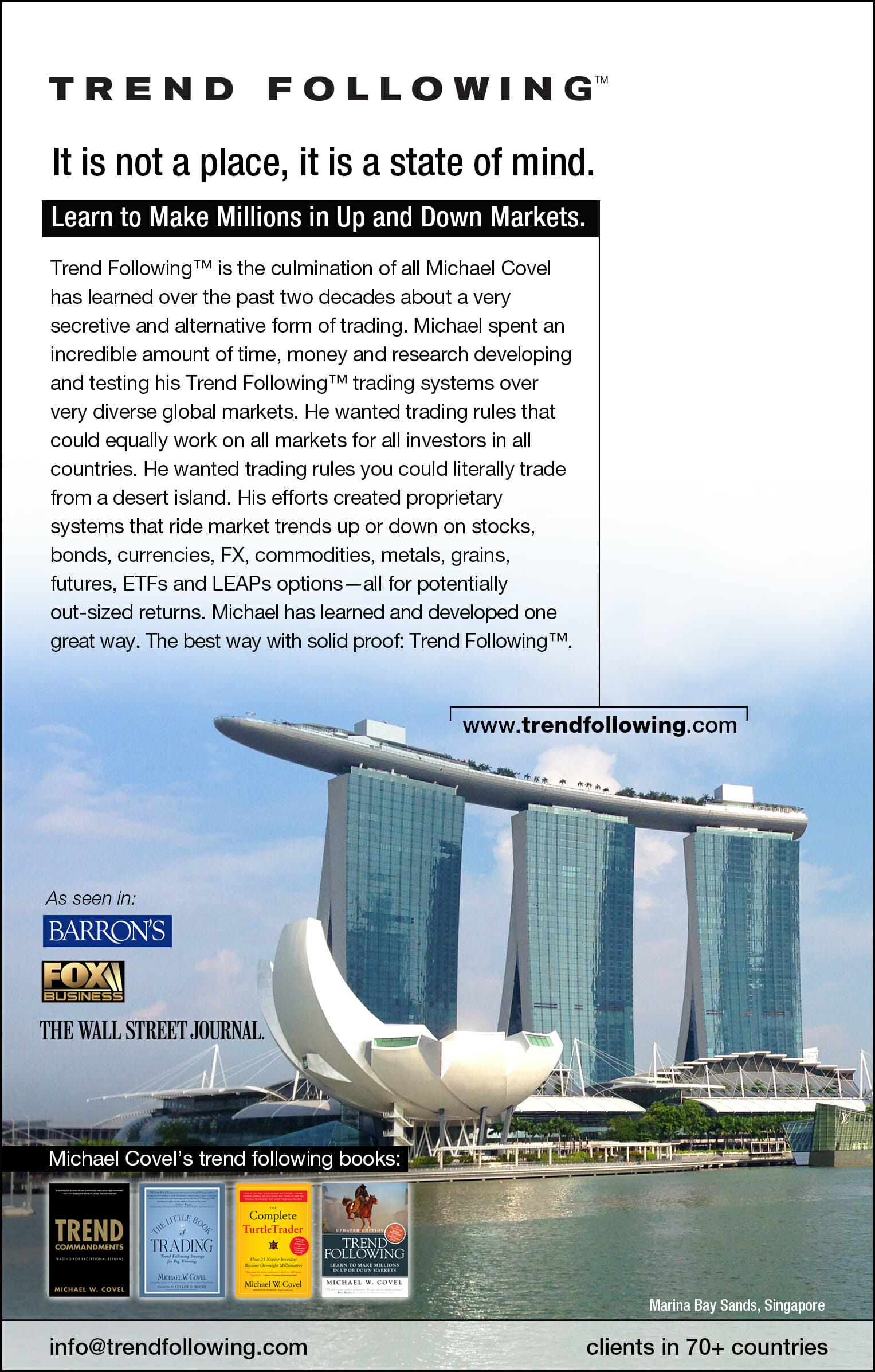 More info here.