Paper trades are trades tracked on paper only. No capital is actually invested when you make paper trades, so they become a great learning tool. Simulations like paper trading force you to make decisions and then show you the consequences of those decisions again, without risking your capital. Paper trades are powerful because they teach through suspense and surprise. They demonstrate rather than tell. Instead of simply reading about trading, you experience it, making decisions about potential trades, and then watching those decisions play out.
An individual trader can paper trade:
establish a track record
develop trading discipline
test trading strategies
evaluate new markets
build trader confidence
make trading career decisions
Once you learn trend following, paper trading allows for risk-free practice.
Trend Following Products
Review trend following systems and training: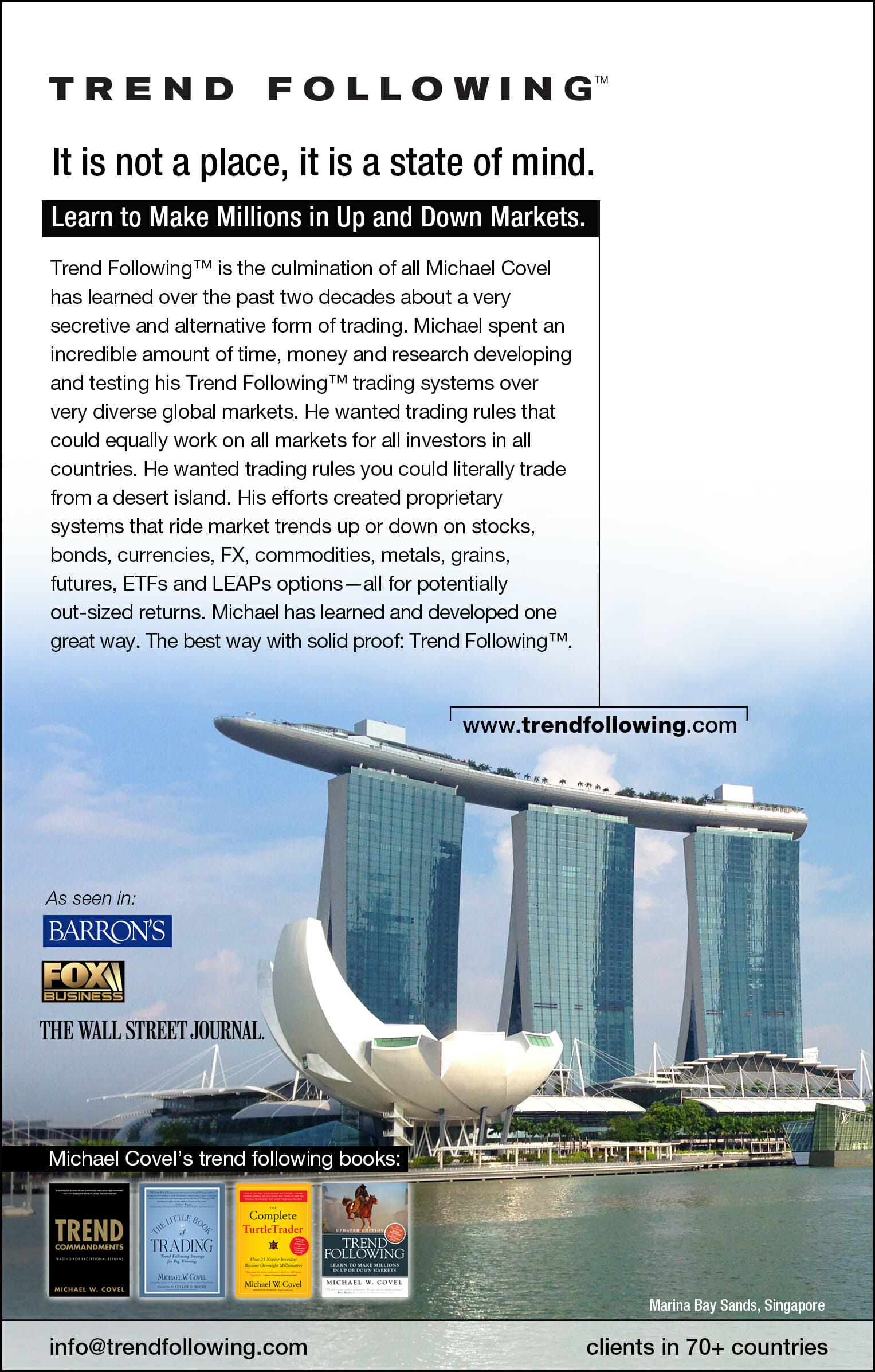 More info here.