"Sometimes when talking to people, I'll tell them that I've just had a lot of coffee, even though it's not true, because I know I fire off in all directions, and I can talk to you about anything – literature, string theory, rock guitar – I once worked for Leo Fender – and one thing I say to people is that, of course, I live near the edge; the view is better." Laurence McKinney, 60, who lives near the edge of Boston, is a business consultant, a Harvard graduate and self-described polymath who has had a career that is every bit as frenzied as his conversational style. Among other ventures, he said, he has started pharmaceutical companies, played in rock bands and helped design electric guitars, and written a book about the neuroscience of spirituality. This month, for the first time, he helped start a Web site for people like himself. They are known as hypomanics."
New York Times
Read Hypomanic Article.
Trend Following Products
Review trend following systems and training: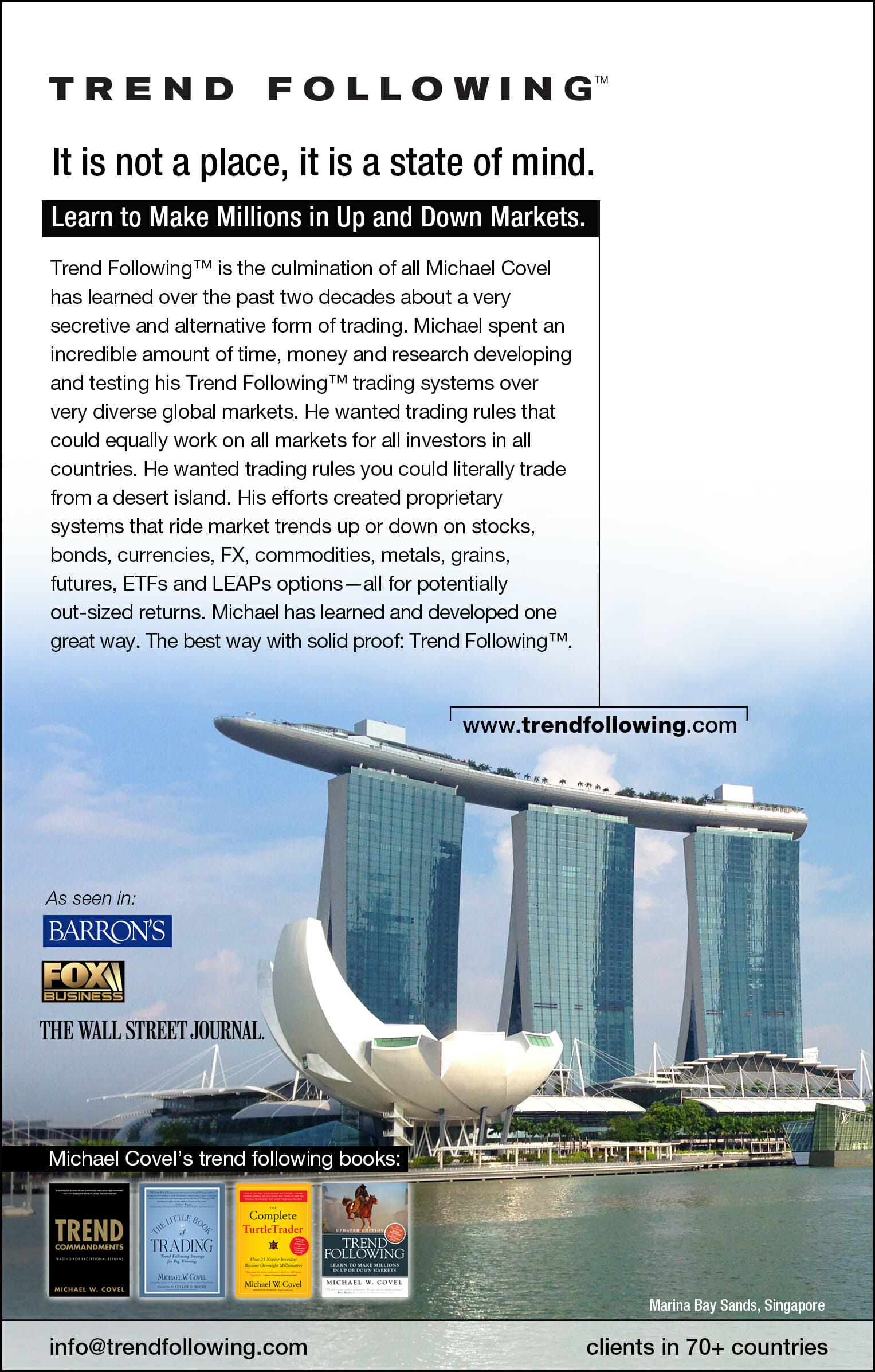 More info here.