"I performed my analysis objectively and never felt pressure from any investment banker, Enron or any other employee at my firm. Inaccuracies in Enron's financial reporting affected my conclusions and recommendations."
Curtis Launer, Enron analyst for Credit Suisse
"If you are going to testify as you testify today, you are asking us to intercede."
Senator Jim Bunning
Can Wall Street Analysts be Fooled? You bet!
Unfortunately, people tune in every day to watch CNBC players Mark Haines, David Faber, Maria Bartiromo and Joe Kernen. These reporters give Wall Street analysts prime TV coverage to air their predictions.
Why does CNBC give analysts airtime? Good question.
By now it's common knowledge that Enron used a fake trading floor to fool those same analysts who appear on CNBC. Check this excerpt out that was pulled from Click2Houston.com:
According to former Enron employees, on the sixth floor of the company's downtown headquarters was a set, designed to trick analysts into believing business was booming. It was an elaborate Hollywood production that we went through every year when the analysts were going to be there to be impress them to make our stock go up, former employee Carol Elkin said. Elkin said that the phony trading room was staffed by her and other employees to resemble a real trading operation. They would build out the sixth floor of 1000 Smith in what I called a Hollywood set, Elkin said. They would build out a set with a big, 36-inch flat panel screens and the teleconference conference rooms. Elkin said that it was all an act, and that no trades were actually made there. The people on the phones were talking to each other. They would ask us to go alternately, in like hour shifts down to the sixth floor, Elkin said. And sit and pretend that we lived and worked there…it was absurd that we were doing this, Elkin said. But to me the most absurd part was that it worked.
How can a media organization, such as CNBC purporting to deliver legitimate news, allow analysts airtime for any reason? If you listen to Wall Street advice from analysts, there's a good chance you'll end up looking as foolish as the analysts who visited Enron do.
Trend Following Products
Review trend following systems and training: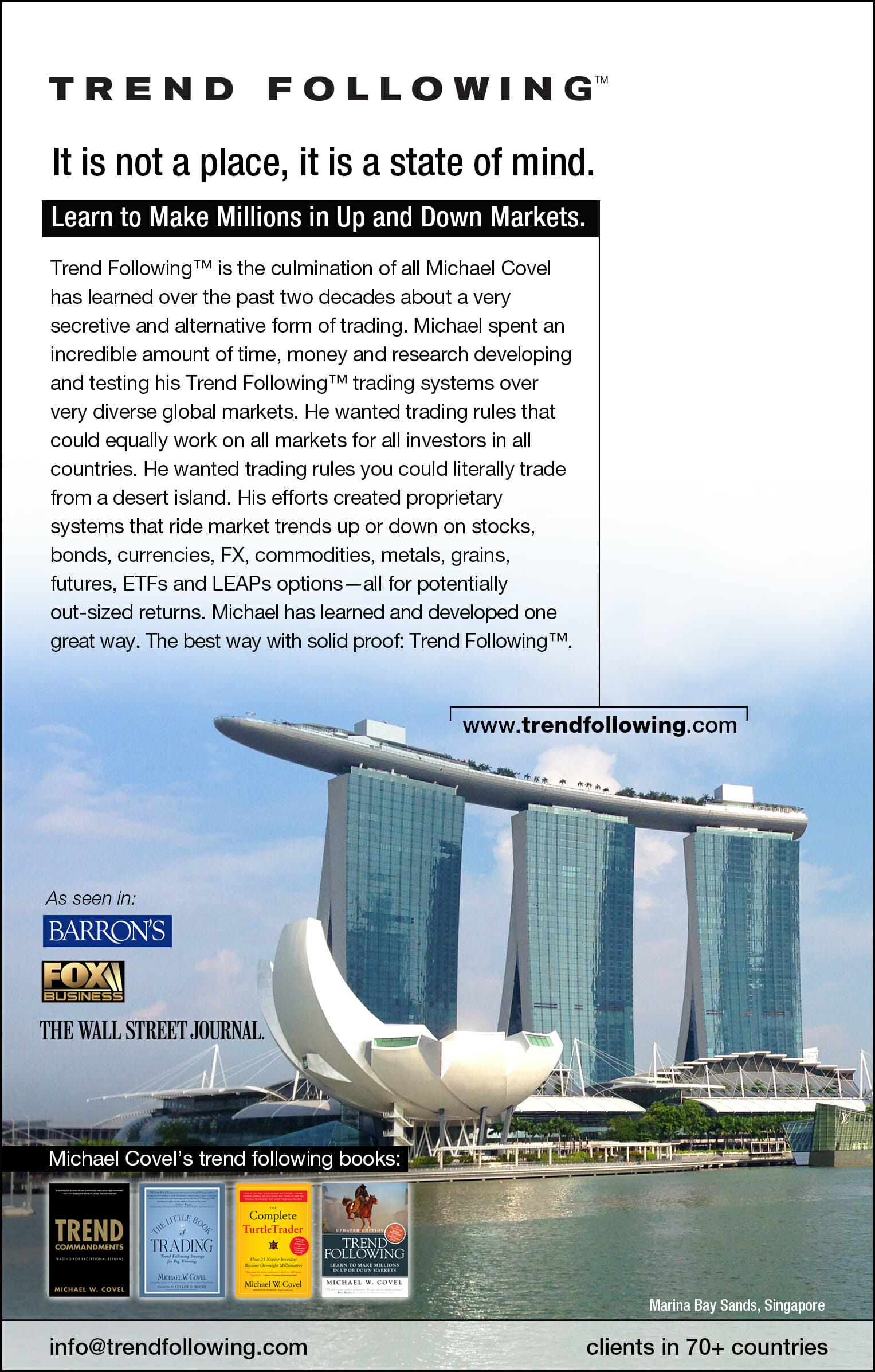 More info here.