Gibbons Burke of MarketHistory.com recently opined:
The market serves a valuable function in our economy not often talked about: It provides an efficient mechanism for transferring precious capital from those who are ill-equipped to steward its growth to those who are adept. A variety of market participants provide this service up and down the food chain. The financial markets are voluntary arrangements. No one is compelled to purchase a piece of trading software. No guns are involved in herding investors into seminars. Advisory letters are sent to those who willingly subscribe to them, and may be cancelled at will. Investors who avail themselves of these services without exercising due diligence and taking responsibility for their own actions are the true dangerous lot — they are a danger to themselves. They blame others for their bad decisions and misfortunes; they delude themselves about the true nature of their problem, so the solution remains ever beyond their ken.
Trend Following Products
Review trend following systems and training: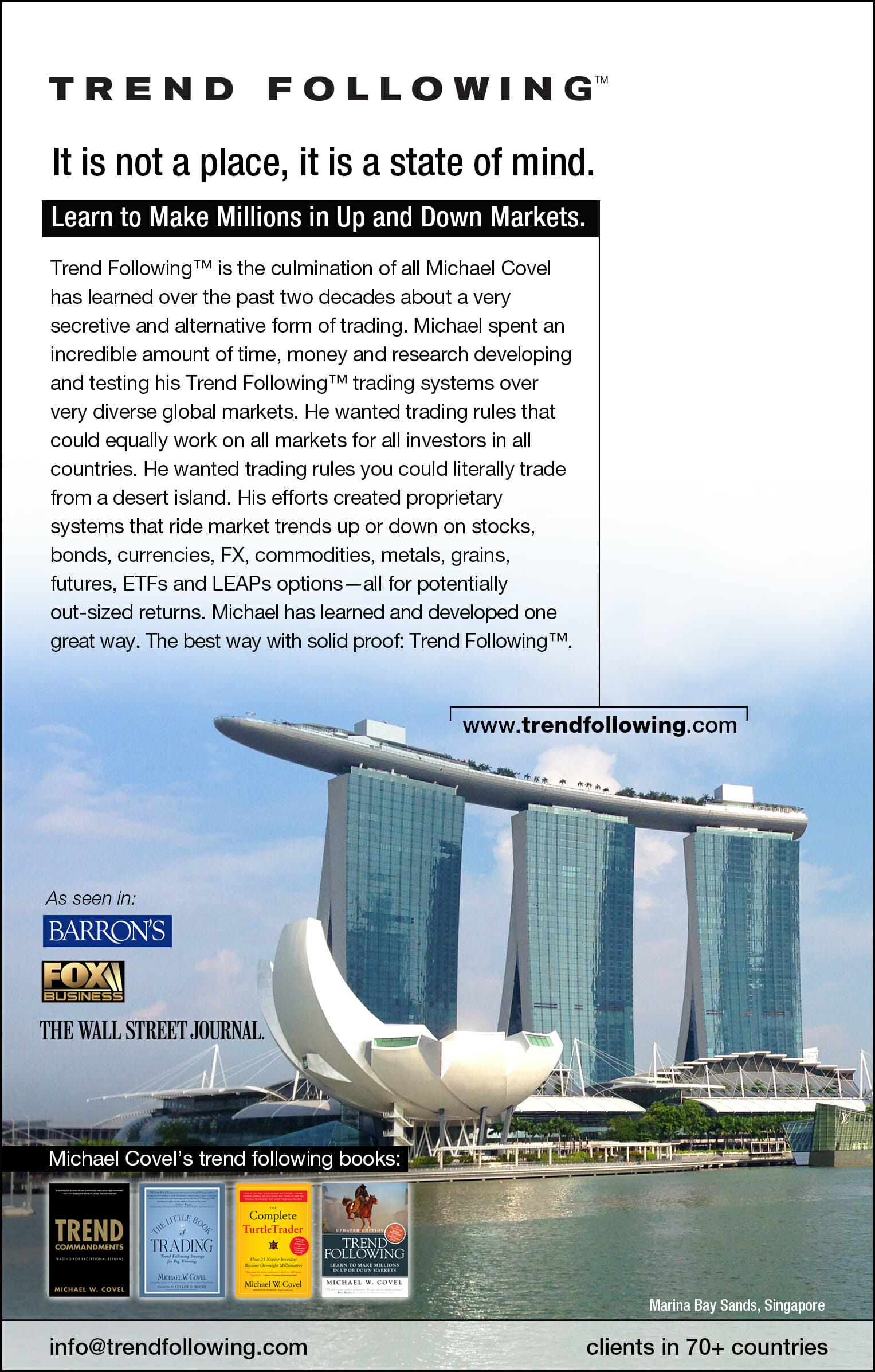 More info here.