Trading like Warren Buffett is great if you bought 40 years ago. Today you can't rely on markets going up forever. Doesn't it make sense to have a plan based on more than human judgement?
Trend followers don't look at balance sheets, care about P/E ratios or worry about earnings. It's all about the price and following the trend. That's it. Fundamental traders who learn trend following will be better traders by understanding their own weaknesses.
Questions? Send email.
Trend Following Products
Review trend following systems and training: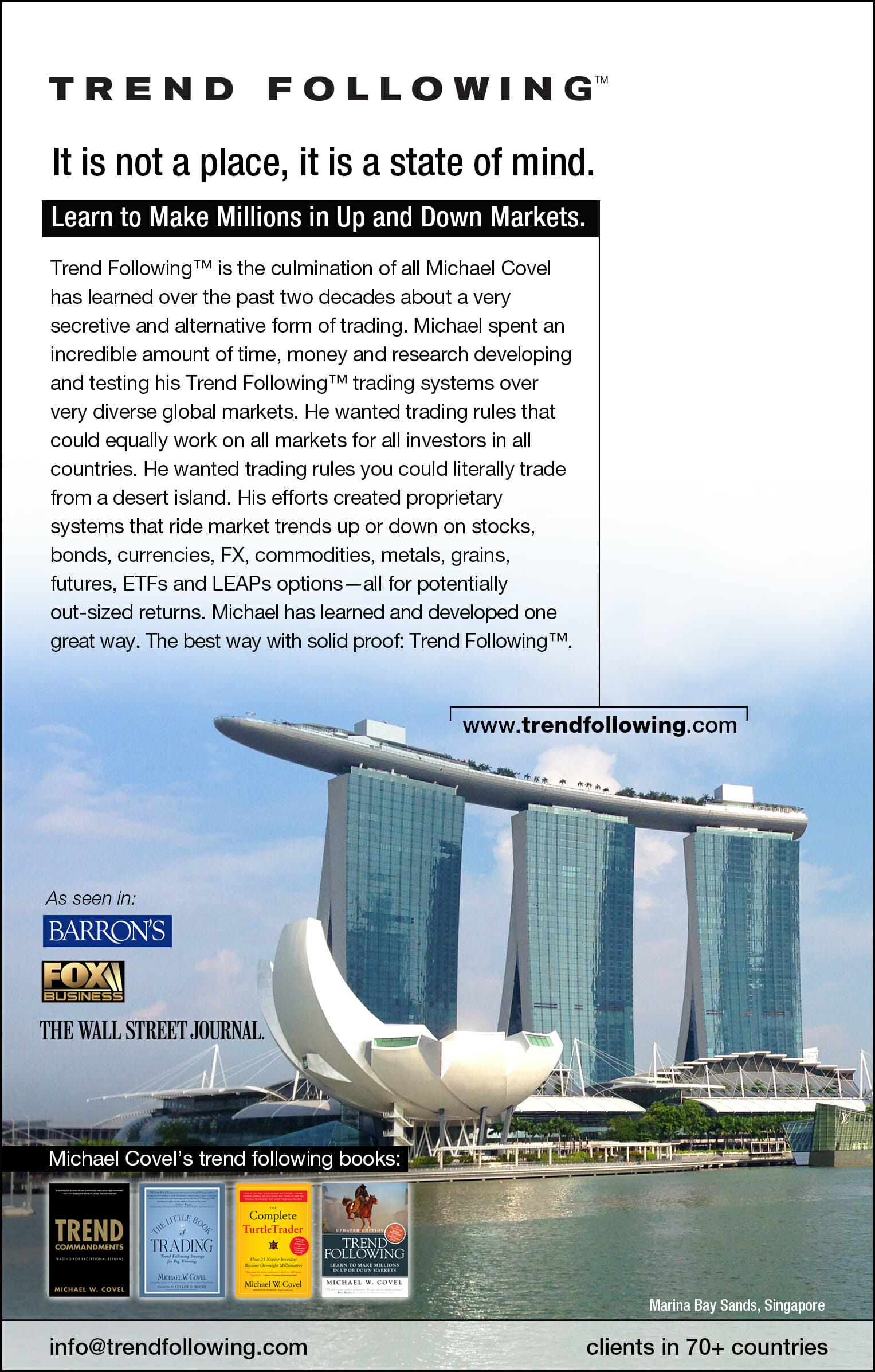 More info here.