A recent ad in the Washington Post promoted a BusinessWeek Investor Education seminar:
Bring your favorite stock picks to our investor seminar. Our professionals will analyze some audience selections in real time using our proprietary methods and stock analysis technology. You may be shocked at just how weak your favorite stocks really are…How to profit from the trading activities of corporate insiders and major shareholders like Warren Buffett and Bill Gates.
We guess it would surprise some that trend followers don't have favorite stocks or favorite market positions. They could care less what market makes them money. Now in terms of analyzing audience member stocks in real time — give us a break. To bring someone into a room, look at their portfolio and then offer essentially a stock tip is plain baloney. There must be a complete plan in place long before you ever enter a market. For example, pretend that audience member relies on the proprietary analysis, what does he or she do next time? Who do you call for the next bit of proprietary assistance?
In terms of the promise to benefit from riding the coattail of Gate's and Buffett's trading — forget it. Not going to happen.
Last but not least, one testimonial in the ad stated:
When I look at my annual salary for 2003 and then I see what my gains were in 2003 for my stock portfolio, I had supplemented my income by well over 50%.
Anyone that bought and held the Nasdaq for only 2003 made a killing. The problem with that strategy is that there was a 2002 and there is a 2004. Isolating one year alone and touting the return of that one year is misleading. The great traders have good and bad years.
Trend Following Products
Review trend following systems and training: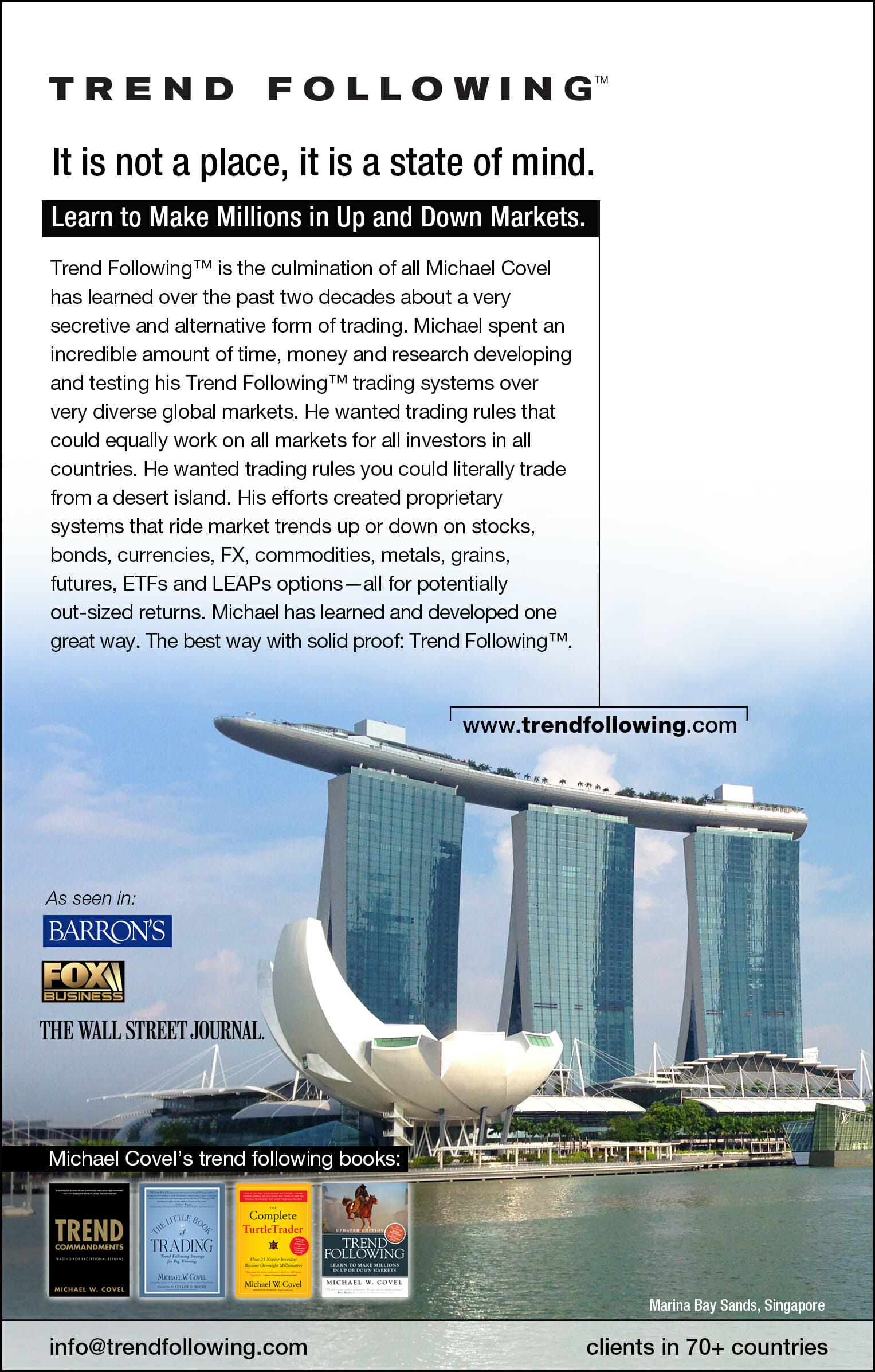 More info here.