I have spent the better part of my career interviewing great traders. Sitting down one on one with traders at their offices has afforded many unique insights.
What is a common theme among very successful traders? They are opportunity takers, not makers. Trend followers, as one example, need trends to make money. Where do trends come from? Sometimes trend following winners come from excessive risk taking by other market players. Consider the following BusinessWeek article:
Trend Following Products
Review trend following systems and training: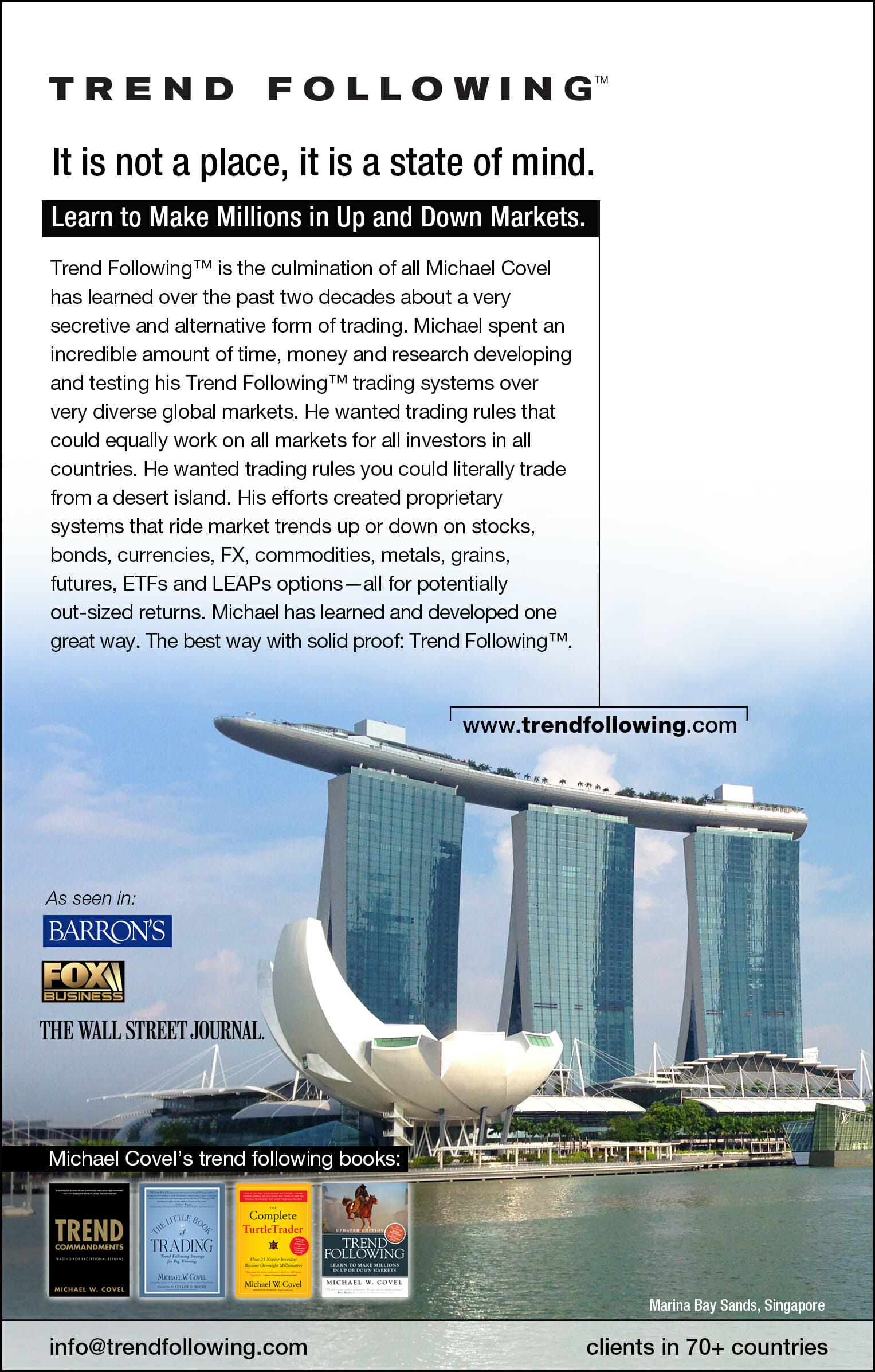 More info here.