Consider Barton Biggs's words from the International Herald Tribune:
Biggs said he thought the price of oil should be closer to $30 to $34 a barrel. So convinced is Biggs of his investment thesis that he increased the size of his bet in July, even as prices were rising. "When the price of an investment goes against us, unless the fundamentals have changed, our inclination is to buy more," he said in the letter.
Some feedback from a reader:
Biggs' investors trust him and his partners, maybe because they are getting out of this man what they want, decisions based upon his brand of common sense and they are willing to underwrite the losses. Maybe he'll stumble upon enough trends to make some bucks along the way and save himself. As my friend and I work on building [our trading firm], inspired in part by your work [at http://www.trendfollowing.com], the big thing we notice is that few talk about is survivorship and compounding. These two forces could end up doing the heavy lifting in growing our funds. It's great to have a viewpoint [like Biggs' fundamental view] and ideas and it's even nice to see them made manifest in the arena of the markets, but it's much nicer to survive coming in and leave the arena in one piece voluntarily and in comfort.
Trend Following Products
Review trend following systems and training: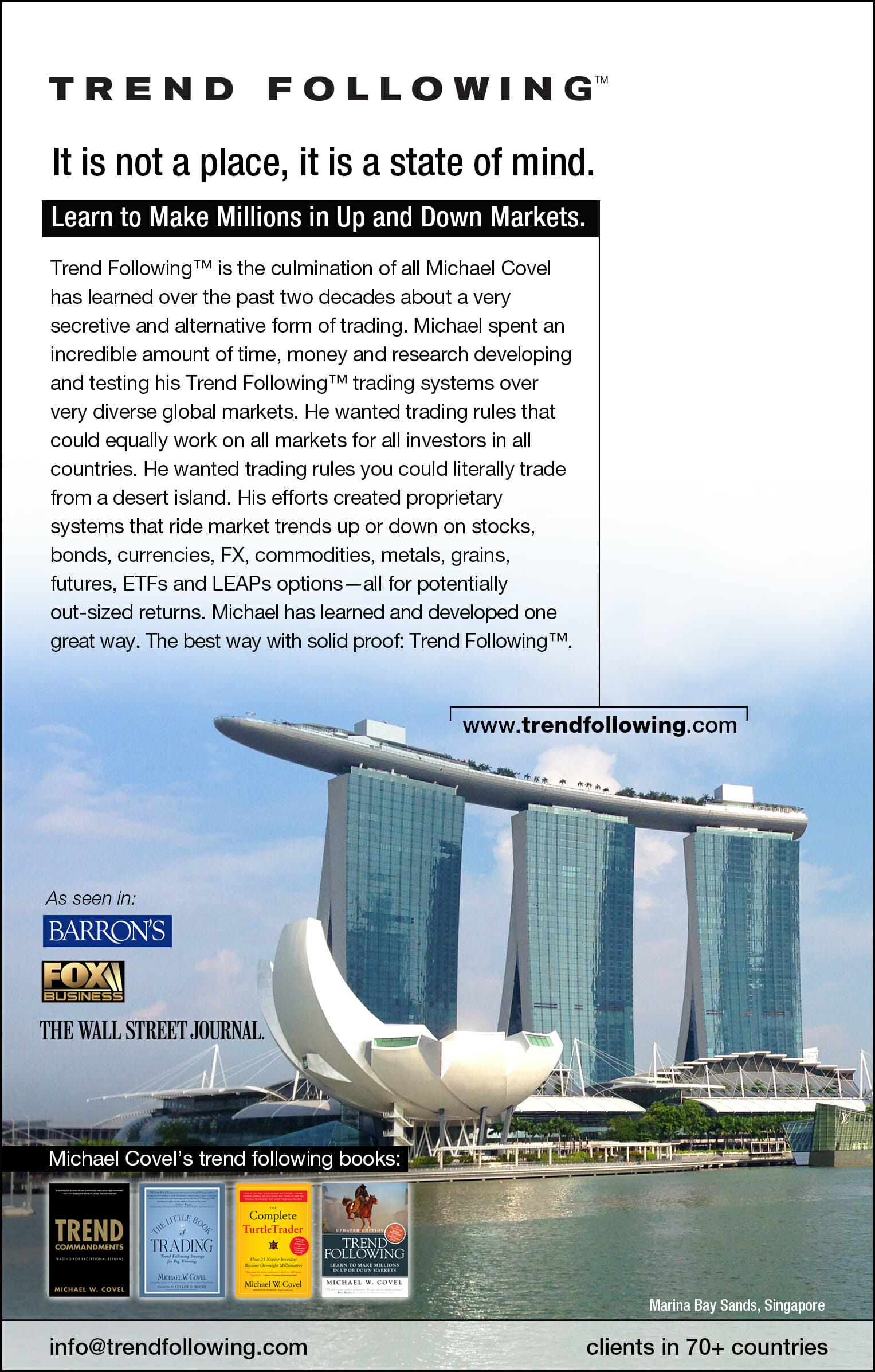 More info here.