You do not have to be a pro to trade as a trend follower. Pure beginners with little experience excel (the backgrounds of those in the Trend Following Hall of Fame prove that). What do you need to profit? Keys to success are: A deep desire to win, discipline to stick with a trading plan and an active mind. You do not need a degree in statistical methods or a Federal Reserve Governer's proficiency in economics. Staff, office space, and expensive overhead are not needed if you are trading your own account.
Our teaching track record is unparalleled with individual students in the banking, hedge fund and corporate communities worldwide. We've trained traders from a wide range of companies including:
Trend Following Products
Review trend following systems and training: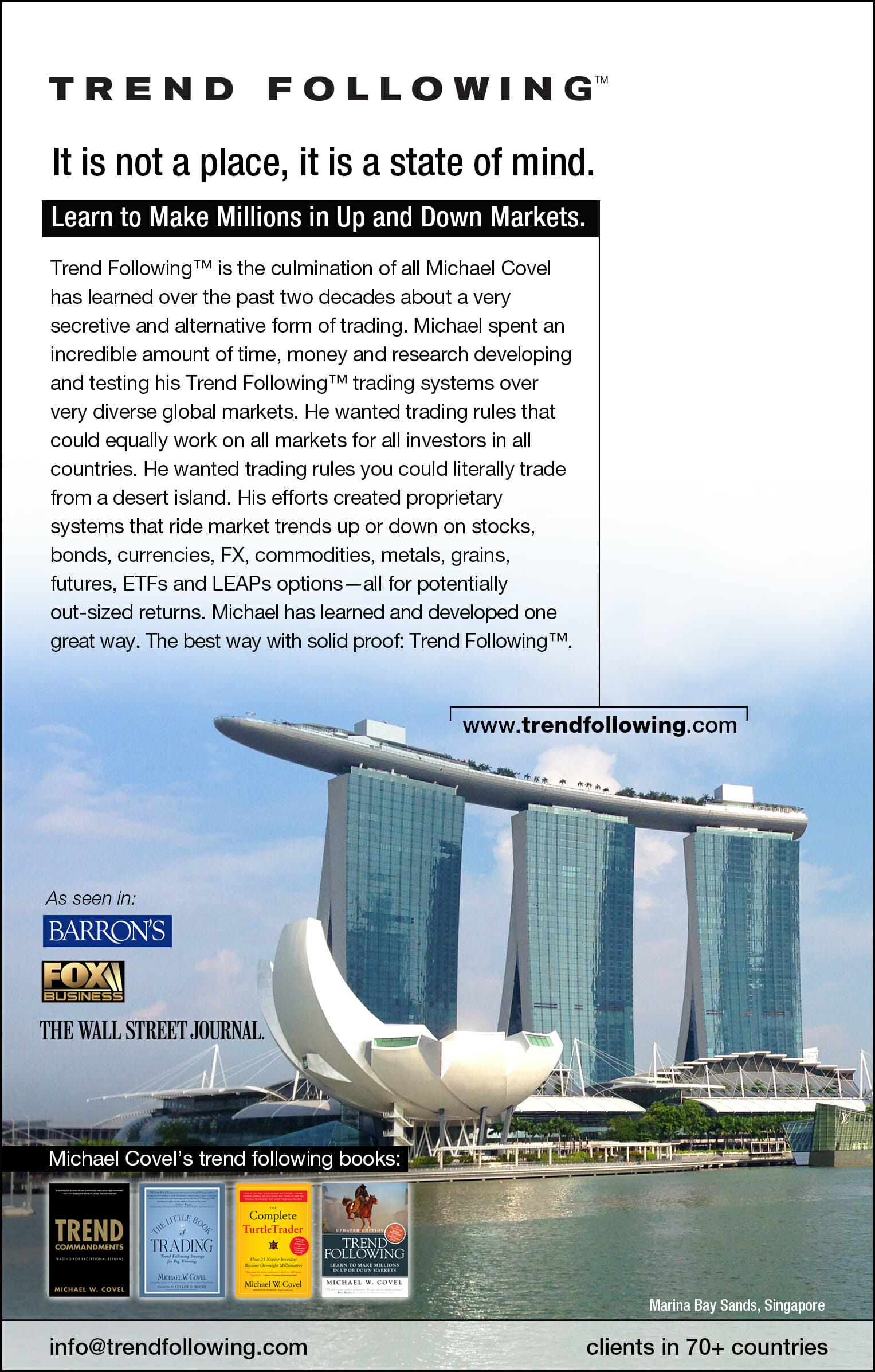 More info here.